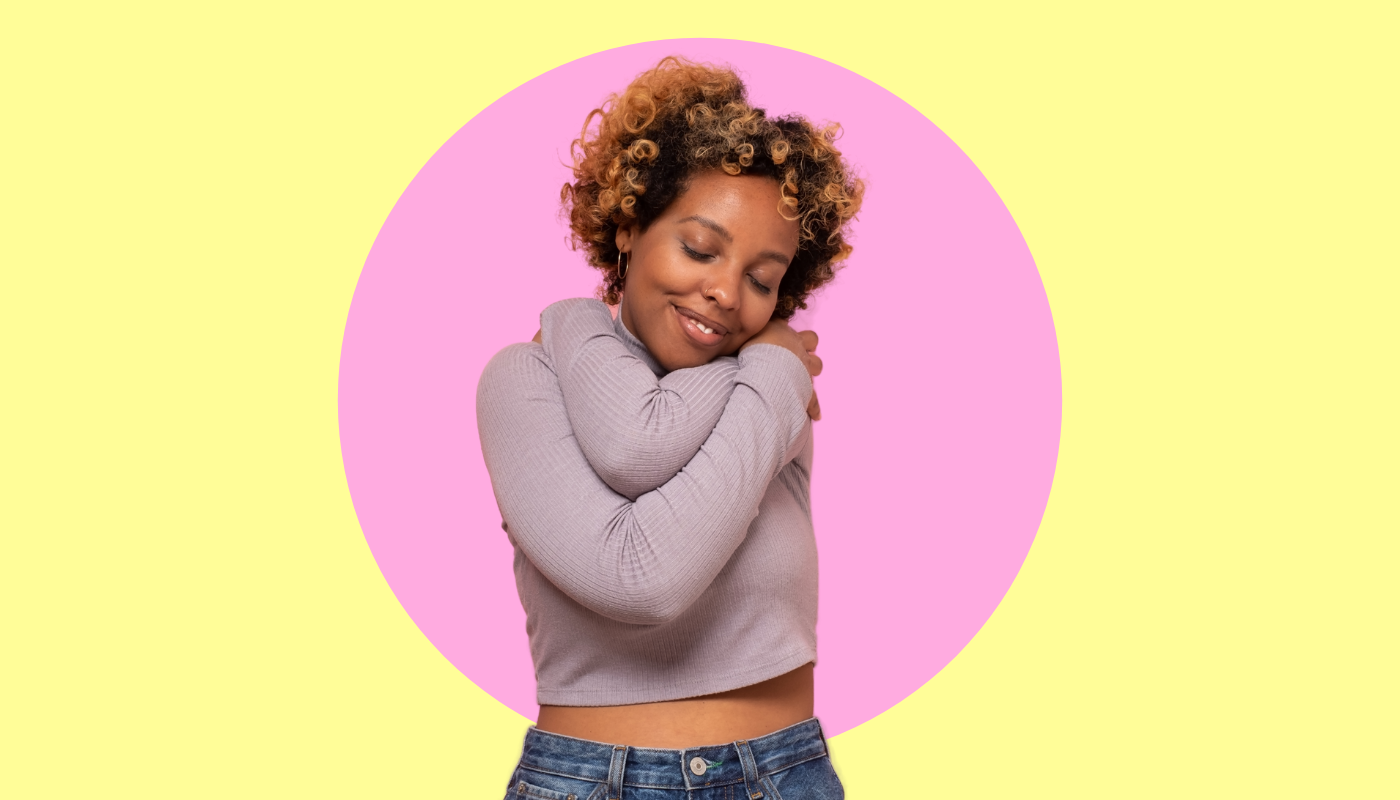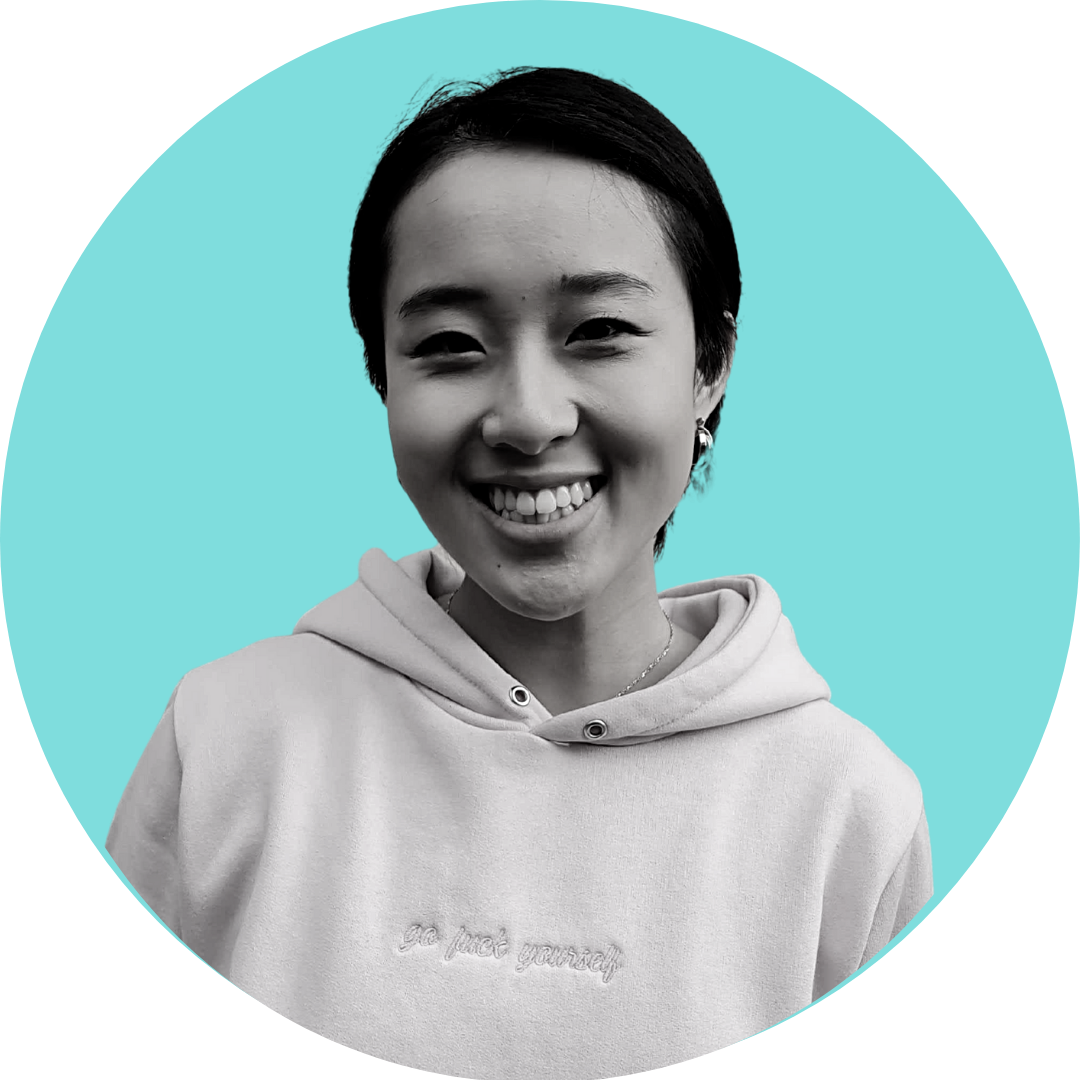 Written by Faith Limantono
I live in Sydney, Australia, a city which is normally vibrant with bottomless brunch (god I miss this) and sunny beach days. But now all of that is on a pause because of lockdown.
At this point, the days have blurred into one huge blob of boredom and meh-ness. In saying this, I am immensely privileged to be doing lockdown in a safe home, with stable work and with a partner who tolerates my bursts of sobs and laughter.
For some reason, I've found this lockdown harder than the last. Old anxiety habits and thought patterns I had worked hard at eliminating with my psychologist last year started popping up again, my mood has been a rollercoaster and my self-esteem surrounding desire and body image has dropped after experiencing the good ol' lockdown weight gain.
For me, the need for self-love is reaching a high and thank god I work at a self-love company because without it, imagine how much more I would wallow in self despair. I'm being dramatic, I don't wallow in self despair, I just seek escape through Tik Tok.
With all this in mind, I've put together my 3 tips for helping you maintain some semblance of self-love in lockdown. I know there's plenty of other articles about the same topic but here is my achievable and very honest rundown of how to practice self-love in lockdown because if you're anything like me, the simplest of tasks make you want to take a fat nap.
track your moods my frens!
---
In lockdown, my partner and I have coined 2 terms: 'the lockdown loopies' and 'the lockdown lows'.
The 'lockdown loopies' is that mood where every goddamn thing is fucking hilarious - uncontrollably giggling at Tik Tok, randomly bursting out in weird noises just because you can, thinking you're the funniest person in the world right now. This makes me sound like an utter lunatic but pleasssse someone tell me that they go through these moods too.
Then there's the 'lockdown lows'. Small things will make you on the verge of tears, you'll have no motivation to wash the dishes and you'll feel sad without knowing what's making you sad.
To track these moods, I downloaded a mood tracker app. I used 'Reflexio' which unfortunately is only available on Samsung (PLEASE DON'T YELL AT ME FOR NOT HAVING AN IPHONE!! For Apple users, you can use Woebot FOR these mood tracking needs). All I have to do each day is tap the smiley face that accurately reflects my mood. You can also answer their daily philosophical question to learn more about yourself, your values and your beliefs but I do this only when I have the emotional energy. The benefit I've found with tracking my mood is in simply recognising and naming it. I don't blame myself for feeling this way and I don't immediately try and fix it. I just recognise what the feeling is and what this does is slowly make me accept that this shit happens and it will eventually go away just like the mood did two days ago.
I recommend just trying it out. Tracking your mood is a super easy and simple way to just realise what you're feeling from a bigger picture point of view.
---
In the first 3 weeks of lockdown, I did 3 things - I bought a shitload of indoor plants, I hung up art and put up pictures. I was on a home decor frenzy! My objective was simple: make my apartment look and feel like home.
In lockdown, we're spending so much more time inside so I think it's worth investing in a space that's going to make you feel more calm and comfortable. For me, my plants add greenery and a sense of the outdoors inside my small living room. My pictures remind me of the people I love and the cherished moments I've had with them. The art makes me feel like a fancy adult who has her shit together.
Not everything I've done to my space will work for you so take time to figure out what small changes you can make to your space. It can be as big as repainting your walls (if that's the case, good luck!) or as small as vacuuming (I also wish you good luck because I hate vacuuming).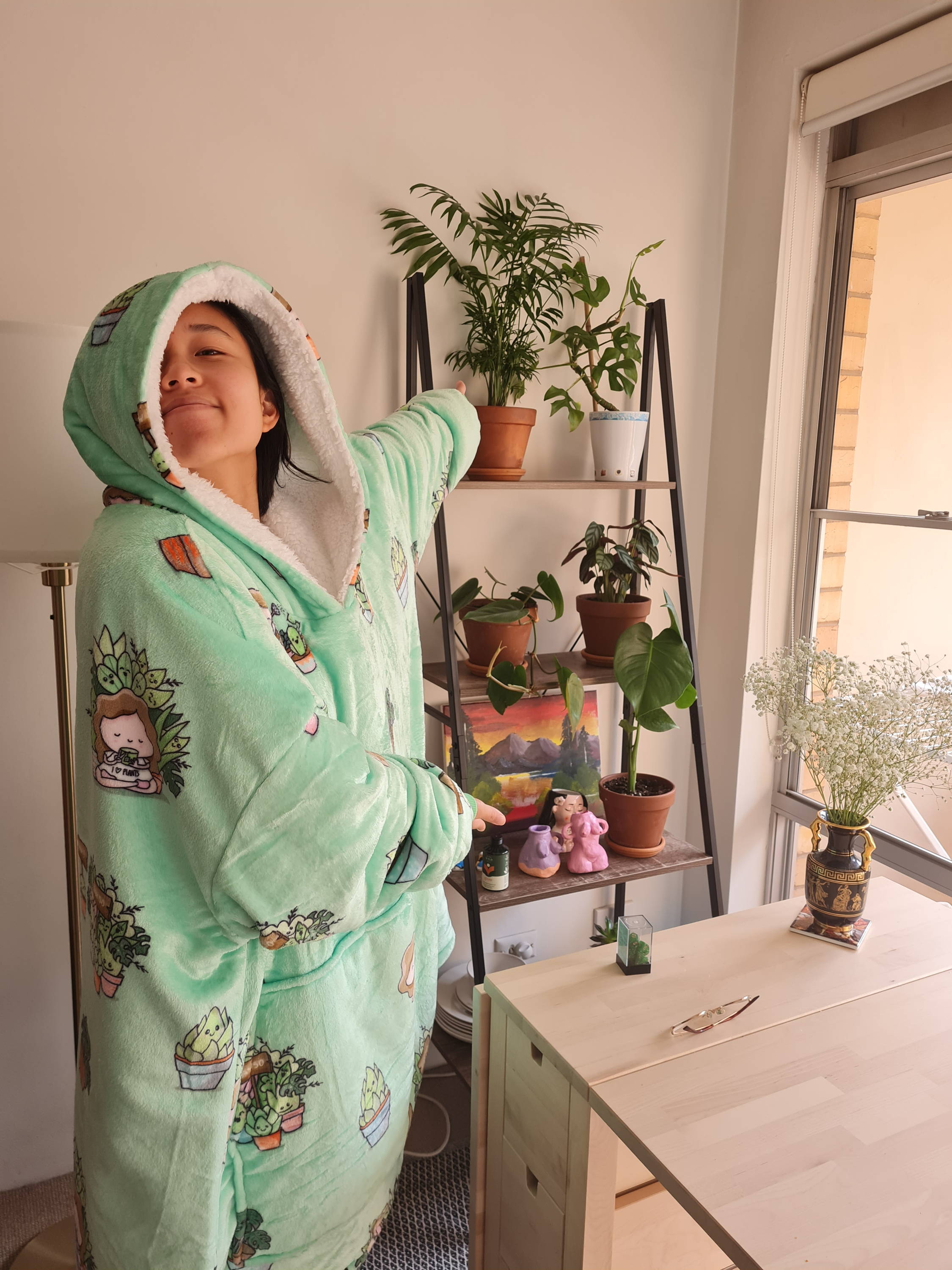 Me being in my plant oodie being very happy with my plants - we match!!
explore yourself in whatever possible
---
A feature of self-love is self discovery. When you discover or foster a part of yourself, it is an act of spending time on yourself and finding new ways to show yourself love. Often, media and popular culture tells us we can only do this in HUGE ways like abruptly changing your whole life Eat-Pray-Love style.
In lockdown, I've found self-exploration and self-love in much smaller ways. I've picked up painting and crocheting without any pressure for me to be good at them, it has simply been something fun to try. I'm currently in the middle of sex coach, Georgia Grace's course called 'The Guide to Modern Sex' to reset my knowledge of sex, consent and relationships.
We're all spending A LOT of time with ourselves in lockdown feeling bored, experiencing dramatic mood swings and doing a lot of scrolling. Exploring yourself in whatever way possible might help those issues and help you find love within yourself when you're getting very sick and tired of your internal voice. Maybe pick up a new hobby, cook something you never have, go for a walk at a new place or maybeeee...buy a vibrator (hehe)!
It ain't a secret that Oh My believes self-love involves exploring your body. This has helped me where lockdown weight gain has had a biiiiit of a negative effect on my self esteem. Slowly I am trying to shift my mindset to focusing on what my body gives me rather than what my body lacks in appearance and guysssss, appreciating what my body gives to me in regards to pleasure is pretty fucking cool!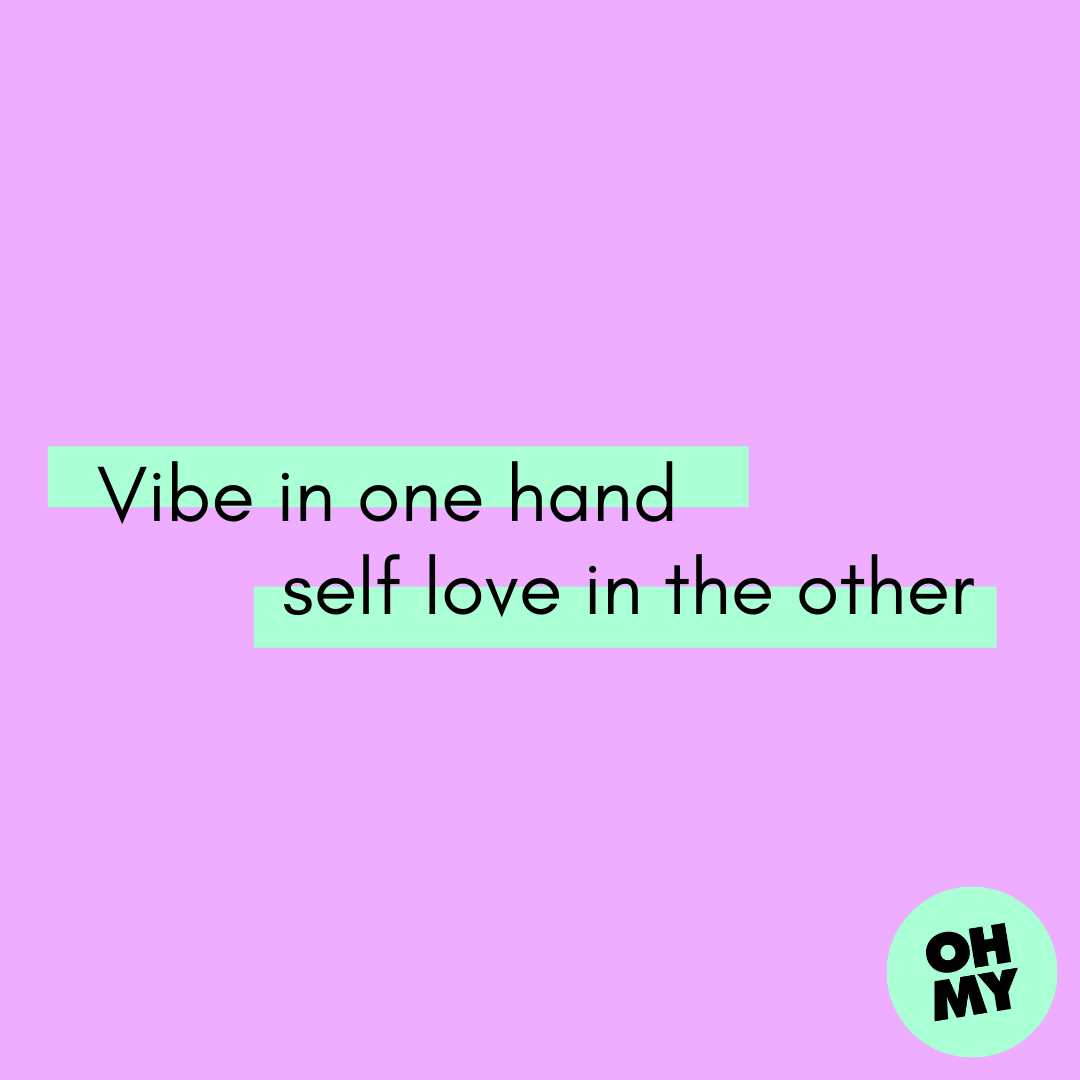 I hope those 3 tips have helped you in what feels like perpetual groundhog day. Self-love doesn't mean making huge and dramatic changes in order to turn into an eternally aesthetic wellness influencer. I've found that self-love is giving yourself permission to explore small things at a time because we're all tired and want a nap!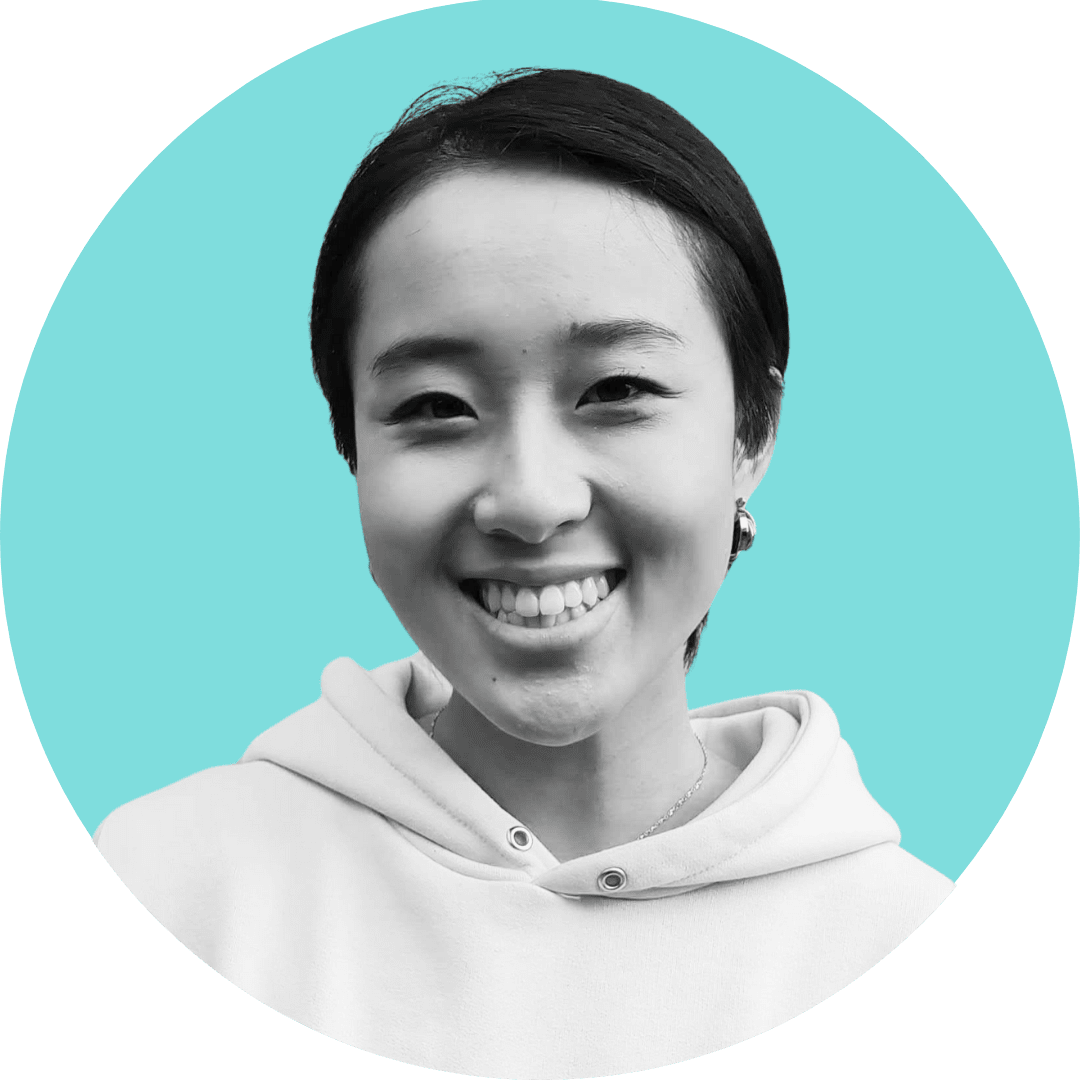 Faith is a badass feminist who is passionate about womxns issues + breaking down social norms. When she isn't writing the best damn blogs at Oh My you can find her cooking up a storm, geeking out with her partner or finishing off her law degree (i know right...)
---
We sell vibes so you can celebrate YOU
take our quiz to find your new bestie!
take our quiz to find your new bestie!
Enter your email and receive 10% off your first order.