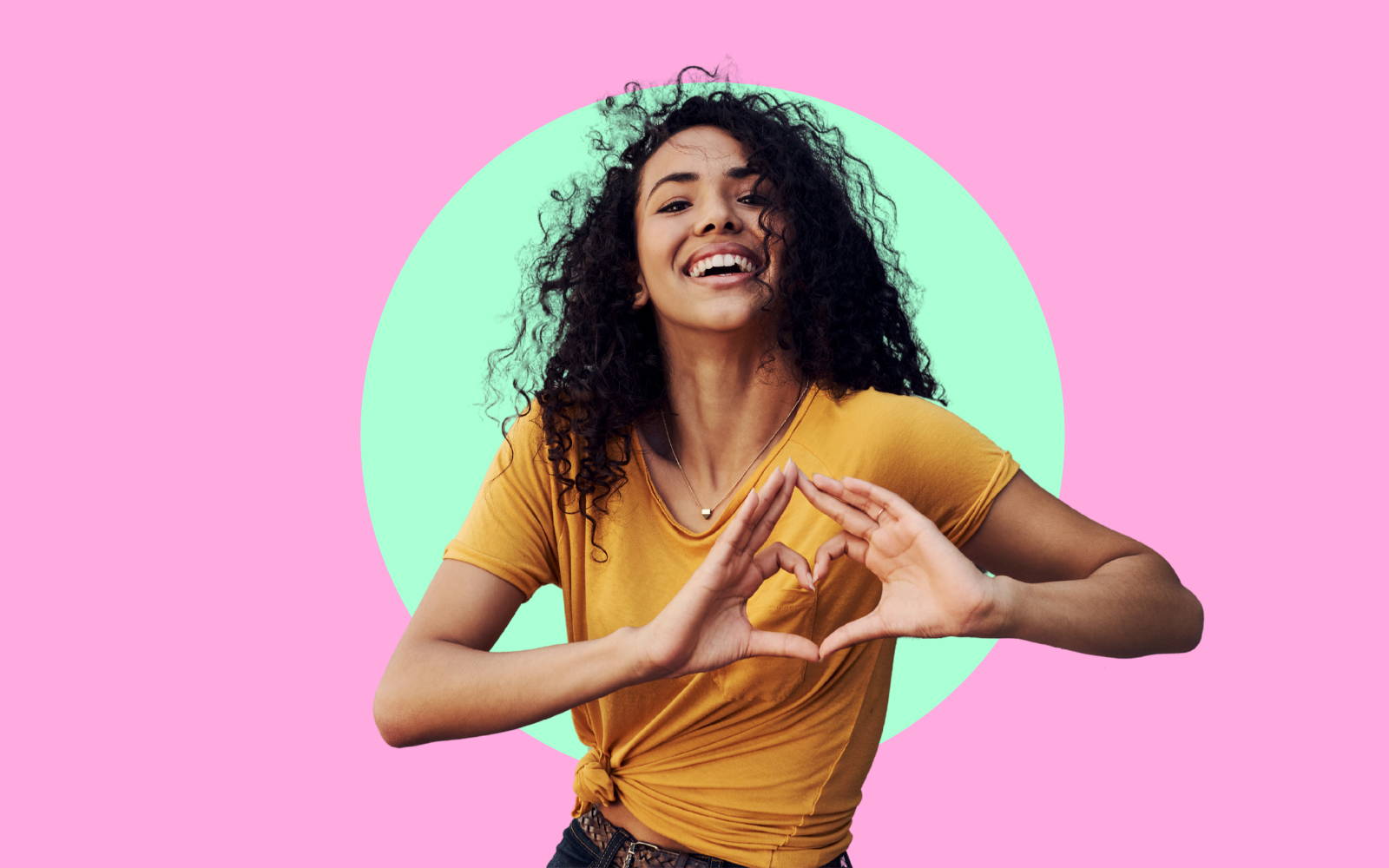 Small changes for self love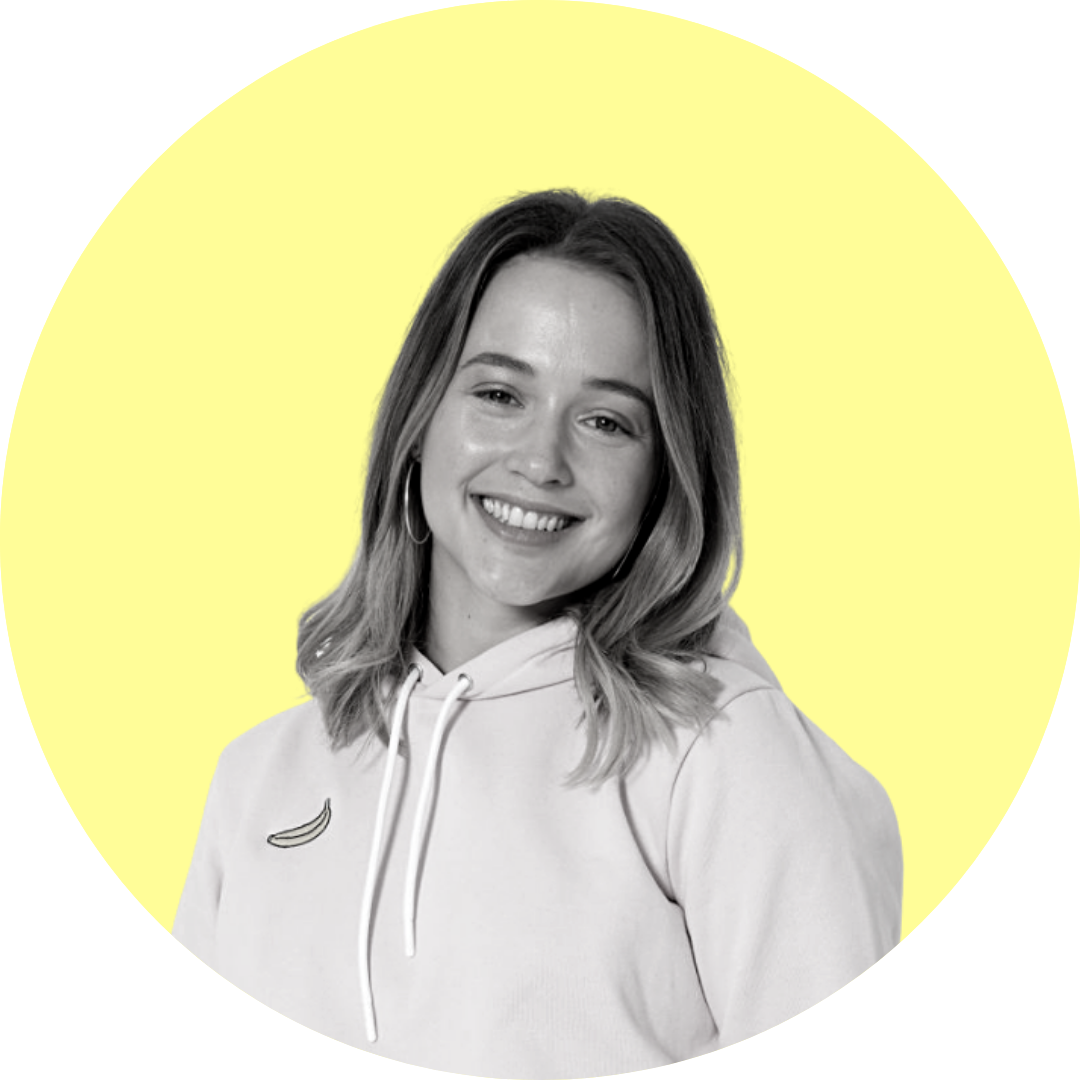 Written by Kirsteen McInnes
We got systematic racism and sexism to deal with, an endangered environment… and on top of all that - and much, much more - in 2020 we added a global pandemic. Basically the cherry on top of a really sh*tty birthday cake.
Meanwhile, with all this serious stuff going on, we got brands flaunting photoshopped images that make us feel unworthy and influencers selling us skinny teas and waist trainers to 'fix' ourselves.
Navigating this world - both in real life and social media - can be overwhelming. To the point of utter exhaustion. We all know that feeling, where it is all just too much to bear and it feels impossible to know where to start.
It doesn't have to be that way. Small changes to YOUR everyday can and will affect not only your own happiness, but also the world's. The key is to start with small steps and trust that the rest will follow. To paraphrase the wise and immortal words of Grandma Oak, a ripple can grow so big, but only if someone starts it.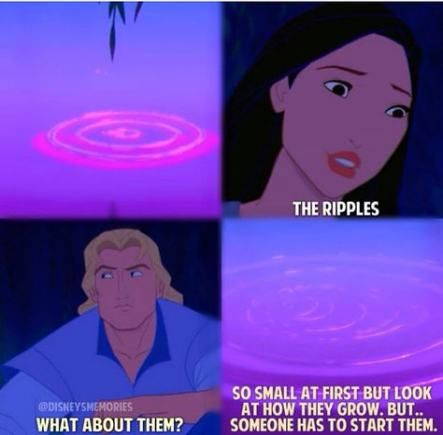 ---
One example of this ripple effect is making the decision to take back control of your insta feed.

Most of us spend a lot of time on the 'gram, scrolling through the endless posts and memes. The accounts you follow aren't meaningless since it decides for you the kind of images and messages that you will be exposing yourself to each day.

Do the posts you see make you feel confident about yourself or self conscious? Do they make you feel empowered or like you're failing?

A simple way to help yourself on your journey to self love is to ask yourself these questions. If you're scrolling and an image makes you feel bad about yourself, consider whether the account that posted it often makes you feel that way. If the answer is yes - consider unfollowing.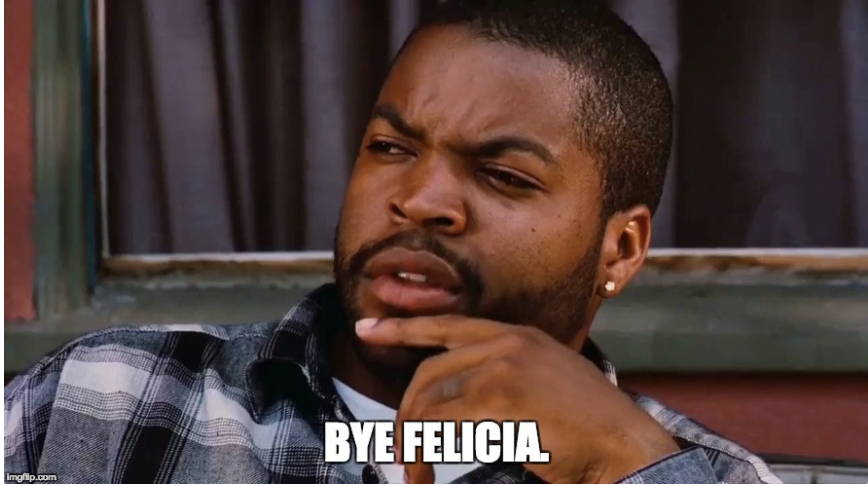 Similarly, when you come across an account that makes you feel good, that promotes self love, that is run by a strong empowered woman who you admire - consider following. It's all about making your feed a place for good vibes only.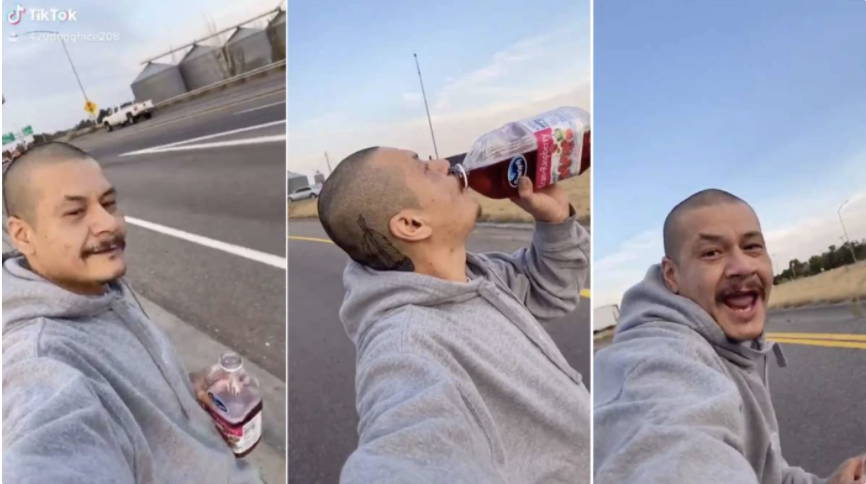 But how does this help the world?
---
Well, we're firm believers over here at Oh My that self love leads to great things for everyone around you, not just yourself. You can't be a cheerleader for someone else if you're not cheering yourself on too.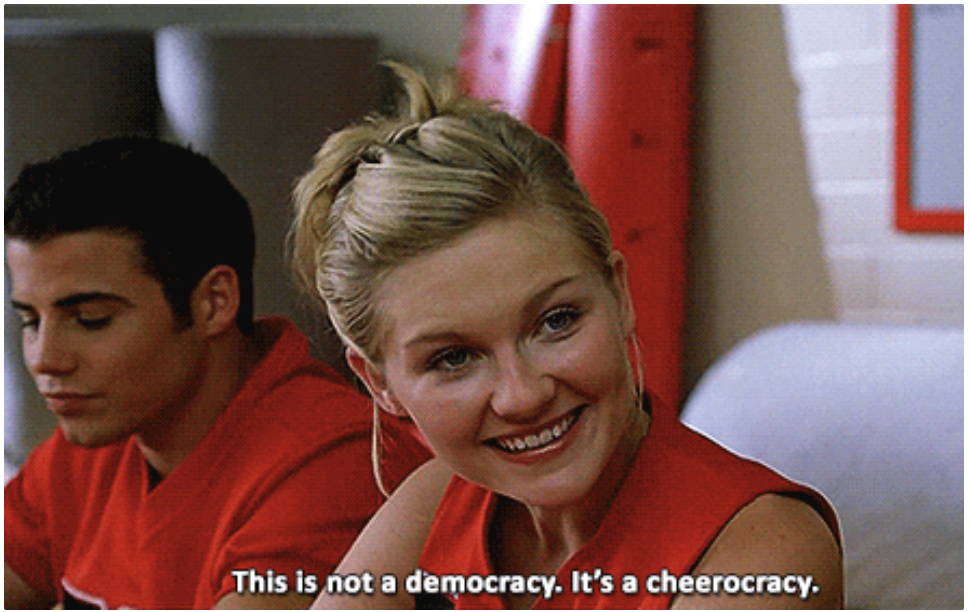 But more than that, the simple act of clicking 'follow' and 'like' can actually have an effect on something that is bigger than yourself. You can use your daily scroll of instagram to support accounts who are supporting women, to support the success of female-run businesses, encourage content that promotes positivity, strength, diversity and individualism.

The power of the people is already showing how truly powerful it is in this regard. Thanks to our collective voices, so many brands are ditching the photoshop, presenting diverse faces and bodies in their campaigns, and changing their language surrounding gender and gender roles.
You can't be a cheerleader for someone else if you're not cheering yourself on too.

We can keep encouraging more and more brands to follow this path by who we follow, the products we buy and the content we read. I'm going to run with the Granny Oak messaging again here, cause it's just so fitting: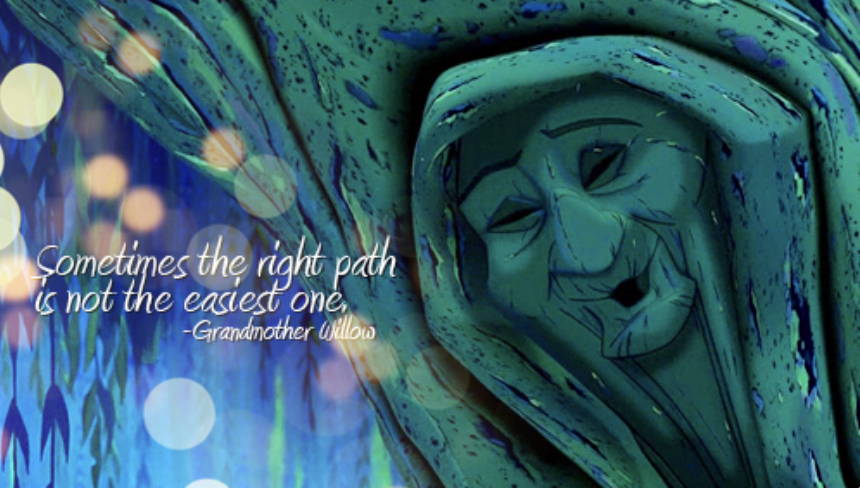 ---
To help out our followers who want to take control of their feed, here are ten accounts that get the Oh My tick of approval and embody everything spoken about in this post.
These accounts are basically any individual or business who we believe promotes a value or combination of values that we consider important - like body positivity, sexual positivity, women in business, LGBTIQA+ rights and inclusion, racial equality and diversity, and/or just general 'lady-boss-ness' (... is that a word? If not it should be).
@danaemercer
Danae lifts the veil on influencer photoshop techniques and reminds us not to believe everything we see online. Follow for your daily reminder that you're beautiful just the way you are - so eat that damn dessert if you want to!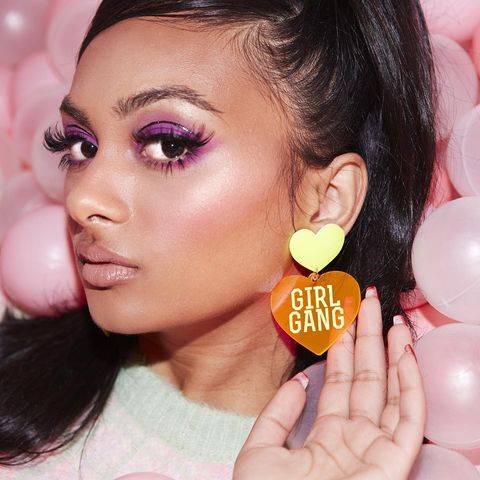 @hausofdizzy
Creator and business owner Kristy Dickinson is a proud Wiradjuri woman whose jewellery designs celebrate and honour Indigenous culture - and they also happen to be super cute and fashionable! Her pieces are hand-painted and made in Melbourne.
@leezamangaldas
Leeza posts sex-positive content and no topic is off limits. From toys, to STD's, to psychology, to kinks - you name it and Leeza has talked about it in a fun yet informative way.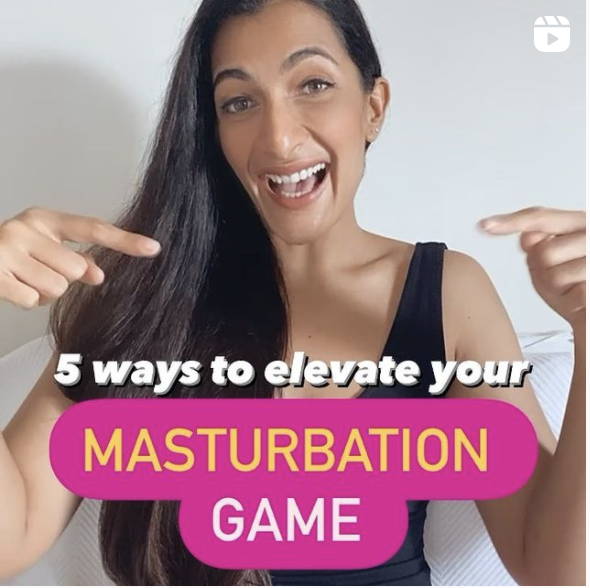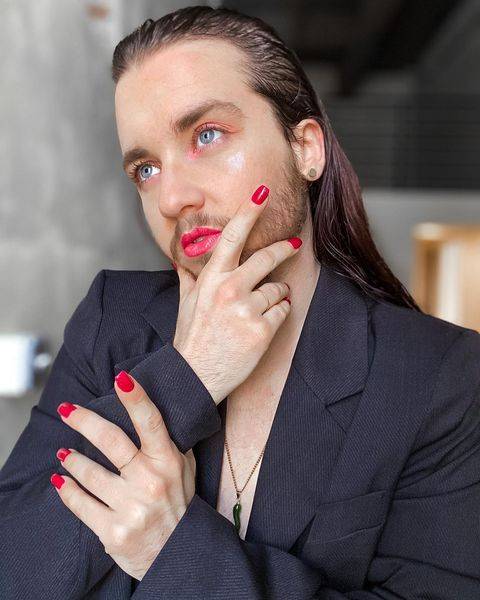 @thedisabledhippie
As an LGBTIQA+ and disabled individuals advocate, Julian raises some much needed awareness for some of society's most marginalised groups - and does so while stomping all gender stereotypes and serving some seriously fierce fashion looks!
@potteryfortheplanet
Some people like to wear their heart on their sleeves, others like to wear it on their coffee keep cup! Gorgeous ceramic designs made in a kiln that is powered by solar panels to create pieces that look cute and are good for the planet.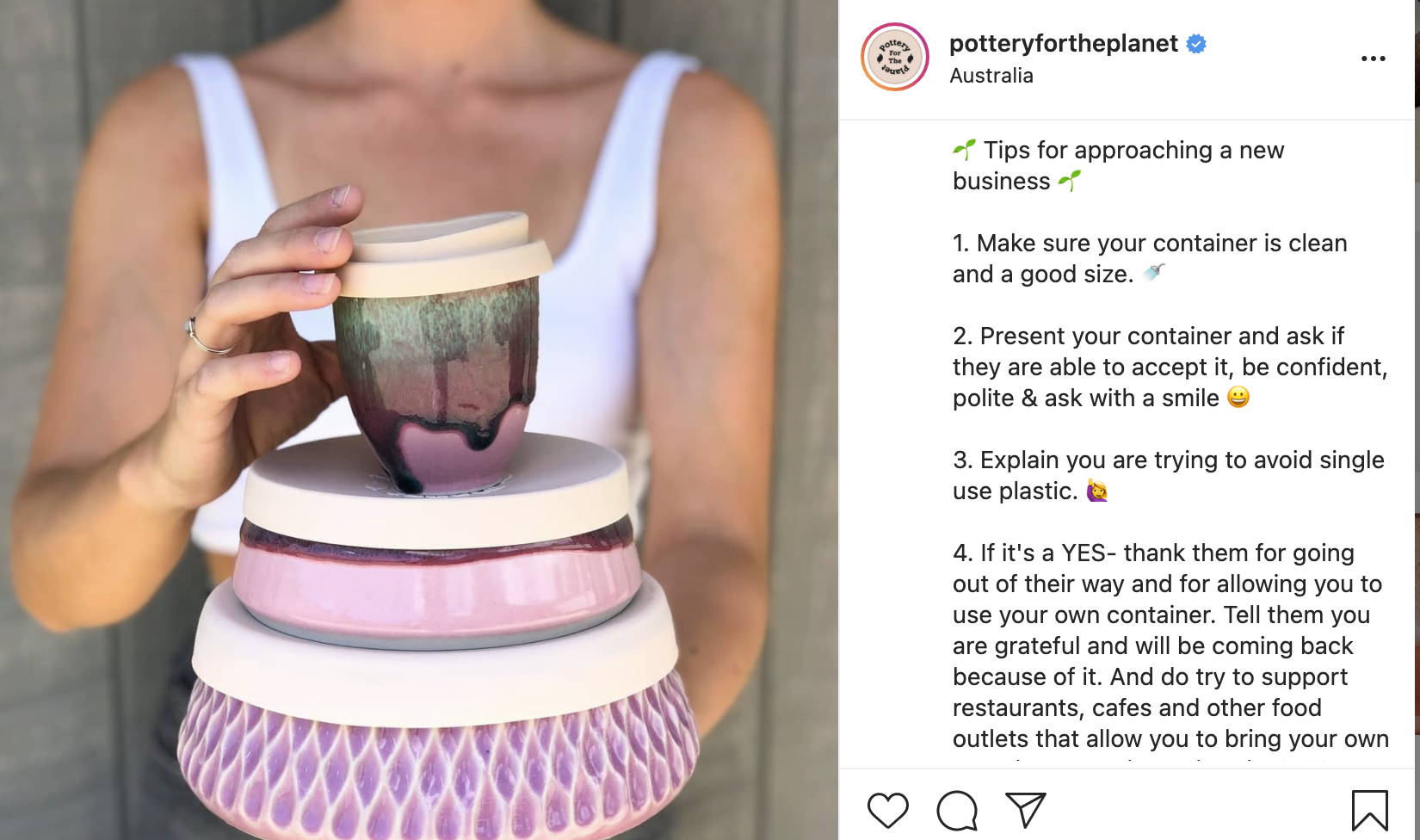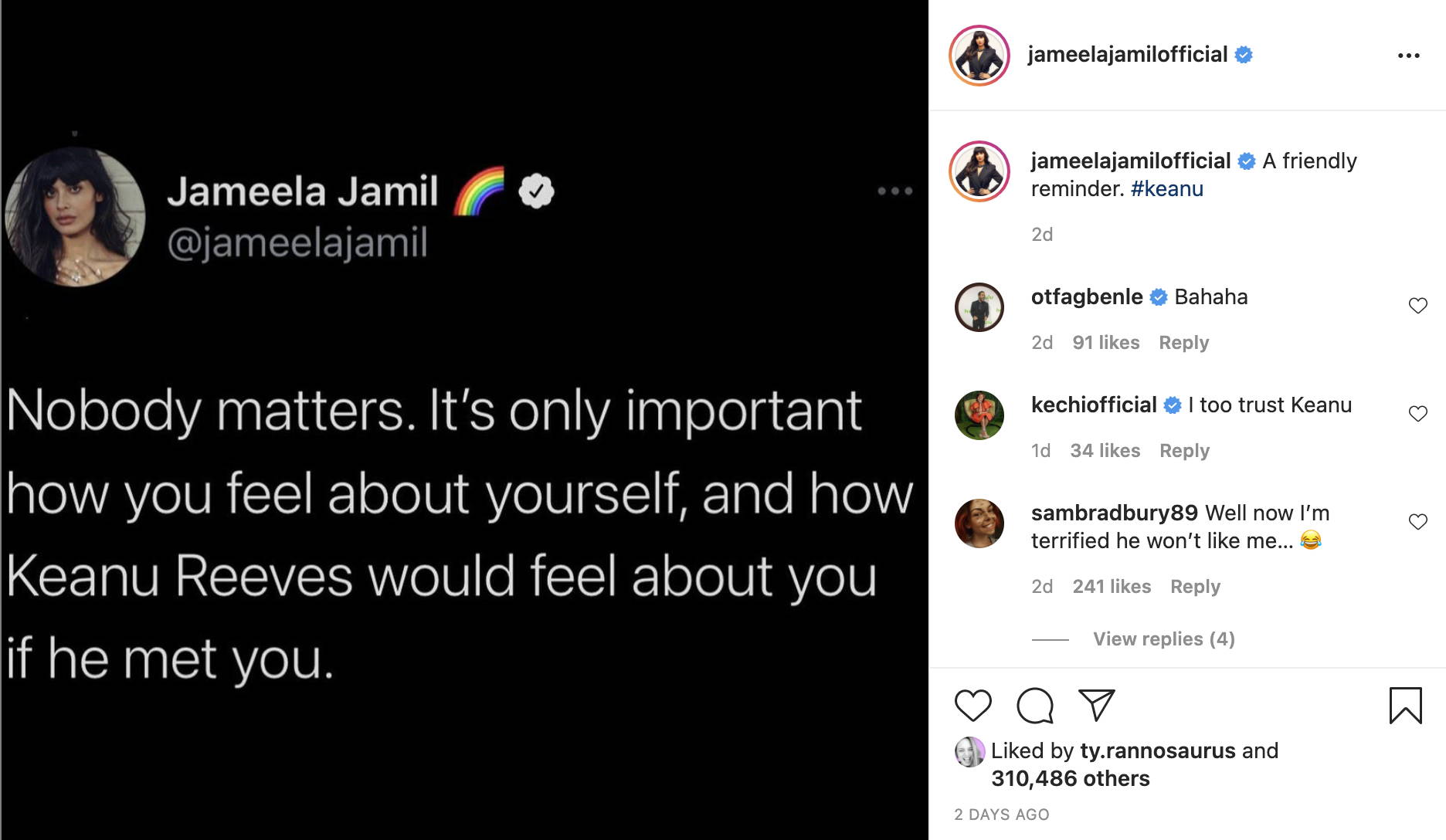 @jameelajamilofficial
Jameela puts the WAR in social warrior in the best way possible. She is fearless and bold in her pursuit of justice and uses her platform to raise some much needed awareness around issues such as women's rights, BLM, mental health and plenty more!
@clementine_ford
Clementine is a published author from Melbourne and an incredible advocate for the feminist movement - and plenty of other social causes too. Her Friday Night Bites is a Q&A she does on her stories every Friday where she discusses relevant topics and answers questions from her followers.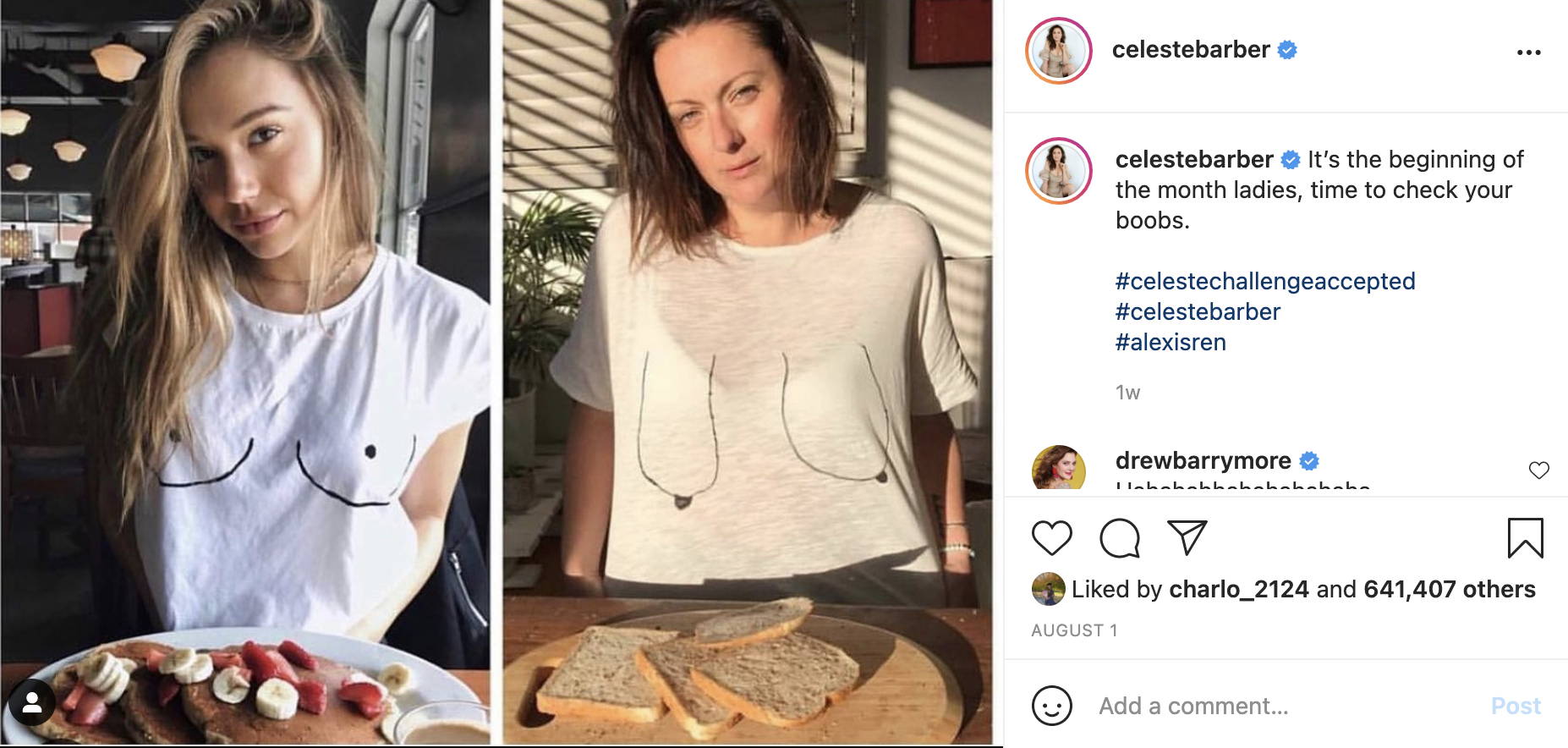 @celestebarber
Australian comedian who reminds us not to take life - or ourselves - too seriously via her hilarious content. Follow for a guaranteed daily laugh.
@stylebydeni
LGBTQIA+ activist and non-binary individual who has a passion for pop culture and some seriously fabulous clothes to boot. Their page is the perfect blend of fun and educational.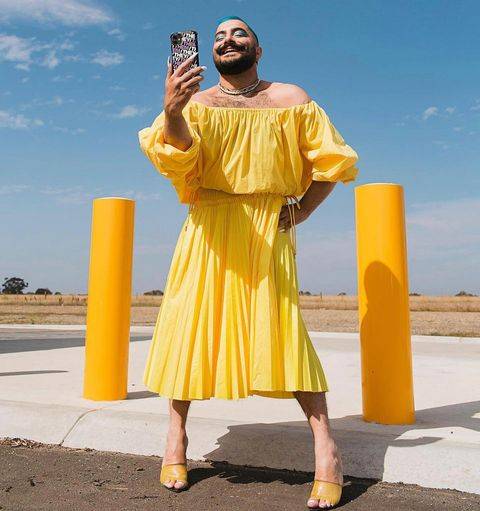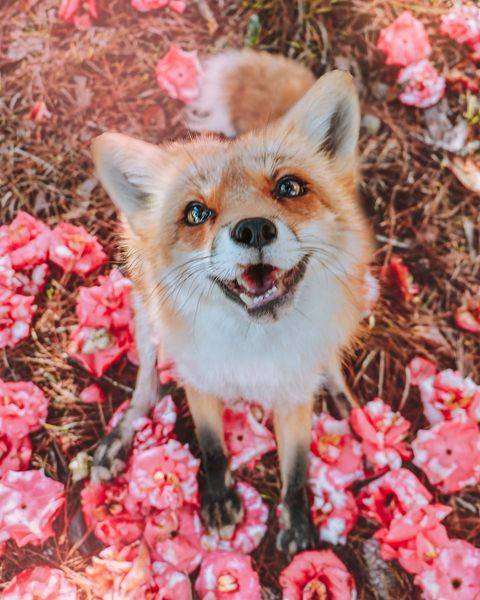 @juniperfoxx
Sometimes, being reminded of the world's problems constantly on both the news and in your insta feed is exhausting. Sometimes, you just want to look at some cute animals - and that's okay! Jessika Coker dedicates her life to rescuing wild animals, particularly foxes, and her daily posts are sure to warm your heart.
---
At Oh My, we're doing our best to make sure the ripples we start are a good vibes only kinda deal. For every order received, we will donate $1 to a charity that promotes a value or combination of values that we consider important.
In the past, we've donated to Brittany Higgins GoFundMe page and Happy Boxes, an organisation that sends toiletries and beauty products to women in remote communities and refugee centres. Each month moving forward, we will choose a new charity and share it via our instagram page. After all, one small ripple can make the biggest of differences. Grandma Oak said so.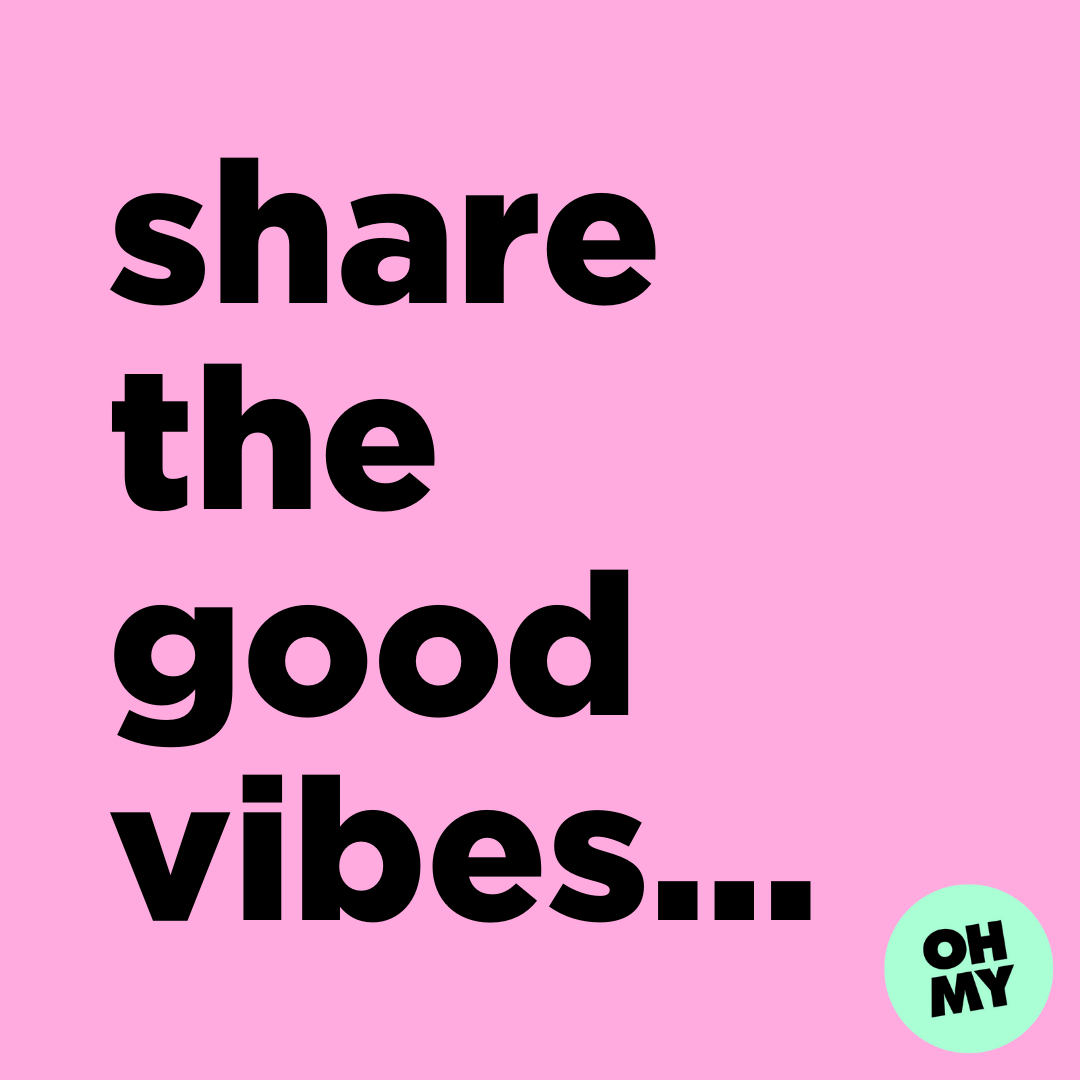 These posts are not paid for or sponsored in any way. We are just down for supporting and empowering people who are doing their bit and want to, well…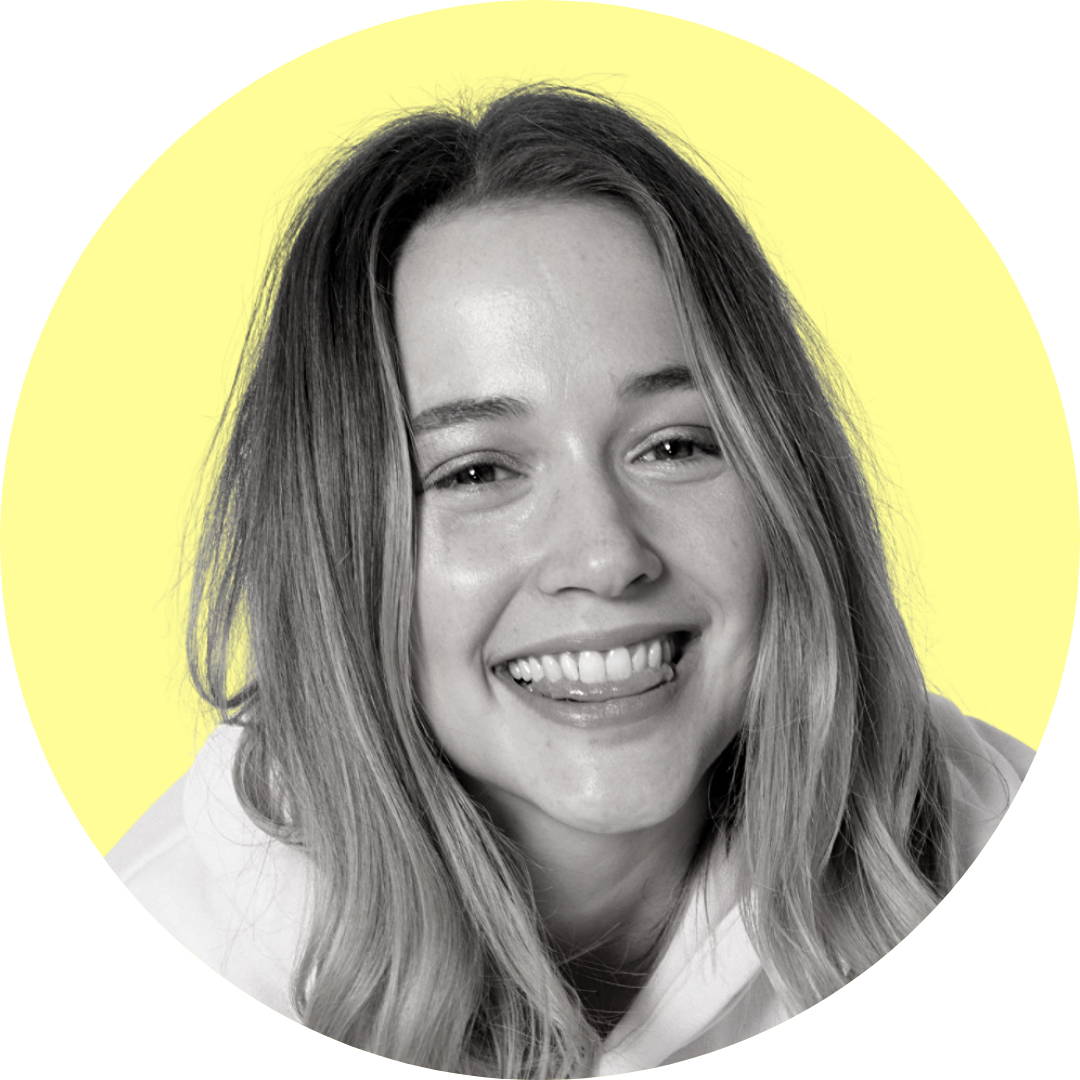 Kirsteen is a bad bitch who occasionally shares her experiences + learnings about being a woman with Oh My in exchange for a lifetime supply of vibrators. When she isn't caring for her plants or fur baby Loki, she is an extraordinary fantasy writer with her first novel to be published this year.
Enter your email and receive 10% off your first order.