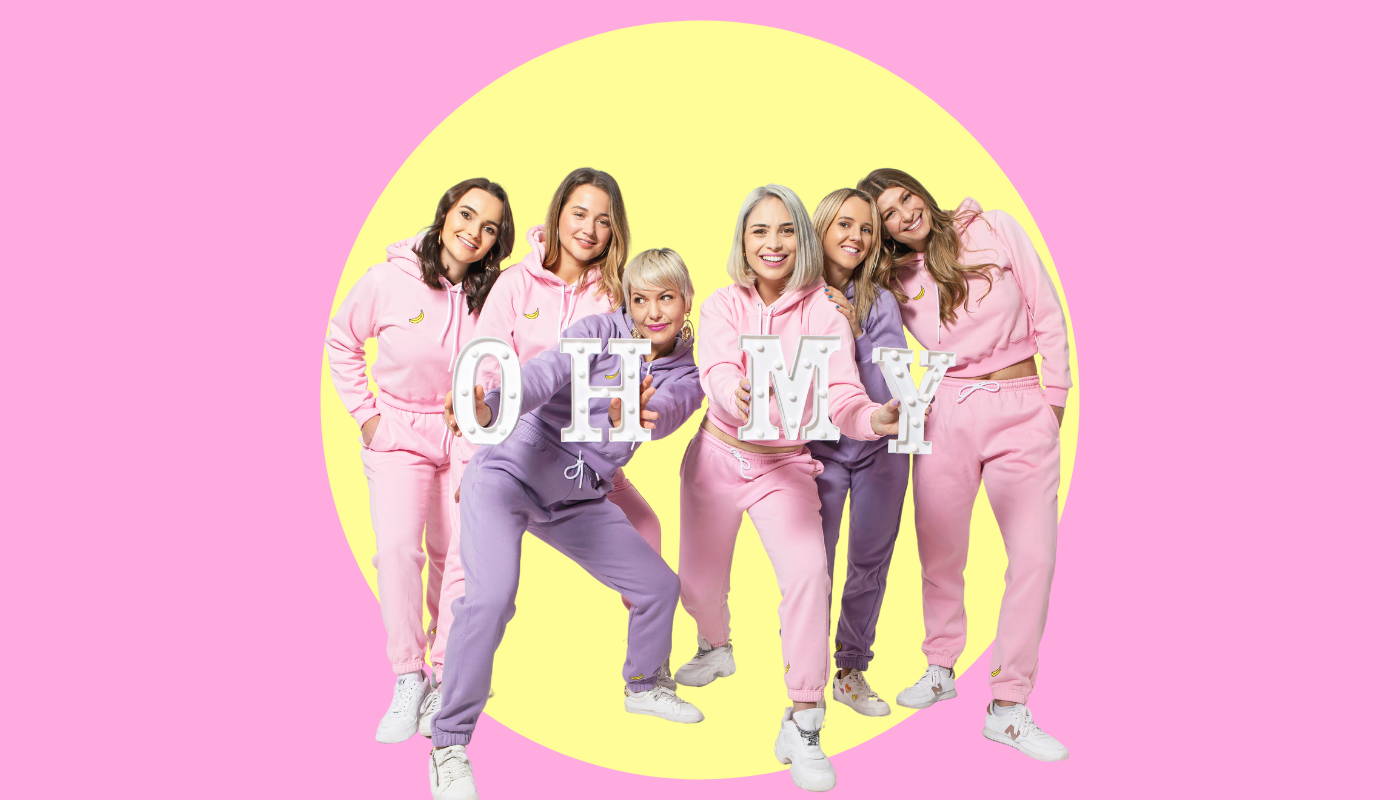 Orgasms, Self-Love + the Importance of Sisterhood:
the unexpected life lessons of starting a vibrator company in the middle of a pandemic.
the unexpected life lessons of starting a vibrator company in the middle of a pandemic.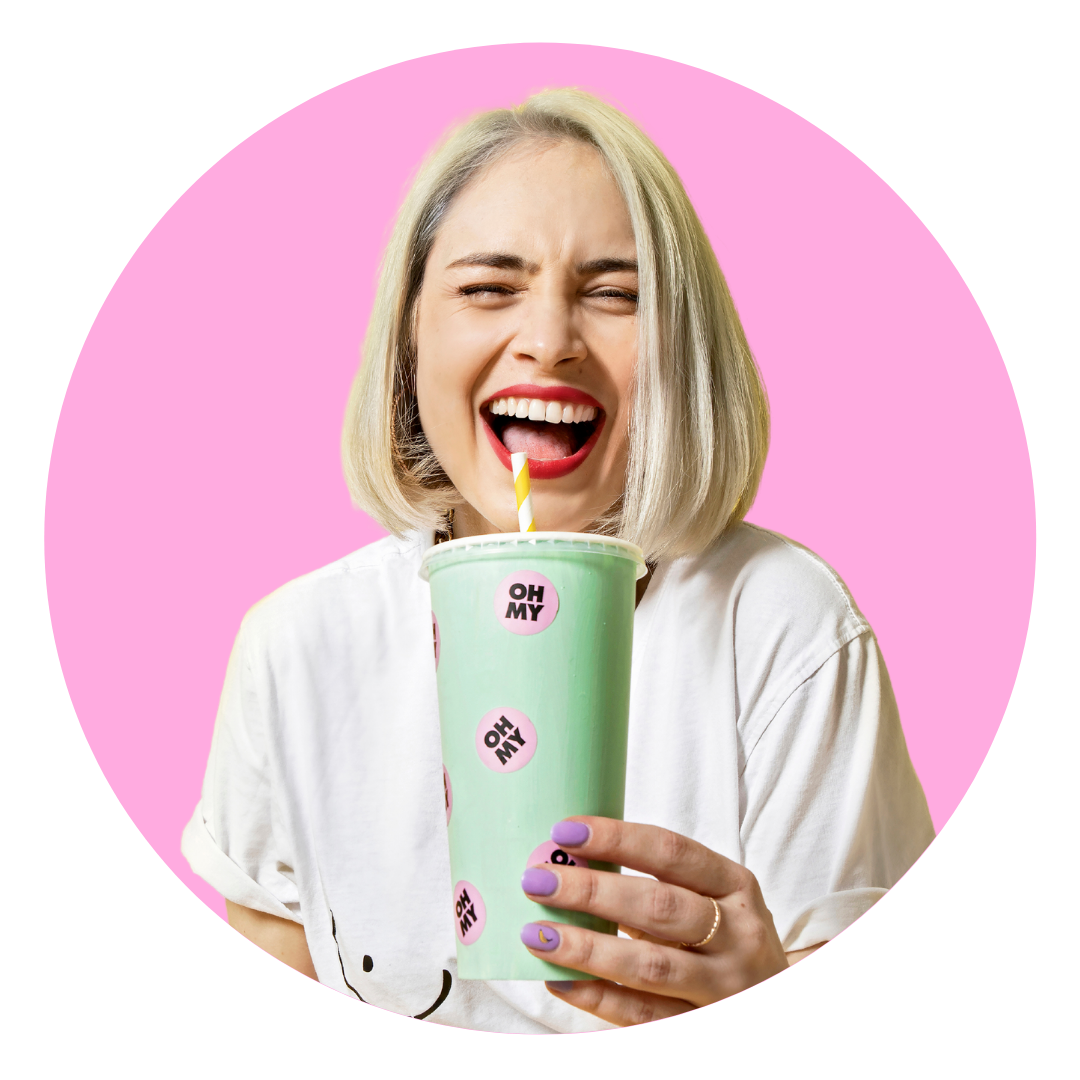 Like most founders, I had a laughable vision for how life would look after starting my business.
Like most founders, I had a laughable vision for how life would look after starting my business.
I had spent years reading business books, listening to podcasts and studying. I had pored over every tiny detail before we launched, from how our Insta highlight reels would look right down to the expression I hoped to see on a woman's face when she opened our vibe box. And when it came to the day... I was beyond proud of what I had made. 🥰
But like most founders, what I learned was that none of those books really prepared me for what it was actually like to run a values-lead business day-to-day. Especially not during a pandemic. And definitely not while battling an autoimmune disease...
But despite all those challenges - and the fact that I spent 98% of the last year in my dressing gown - Oh My has become something special. And in response to my business-baby reaching the milestone of its first birthday, I've been doing some reflecting on the past year and all the lessons I've learned trying to bring this brand into the world.
So if you'll entrust me to instil some wisdom into your arvo scroll, here are my five big lessons from starting a vibrator company... In the middle of a fucking pandemic…
imposter syndrome is bullshit
have the confidence of a mediocre cis-white guy!
---
OMG I'm not professional enough for this
I'll just stay quiet, I'm sure they already know what I have to say anyway.
I have no idea what I'm doing.
... Sound familiar?
Imposter syndrome is that niggling, uncomfortable feeling that you're not qualified to be in the room. It's that unwelcome voice in our heads that tells us that we don't deserve what we have earned. And unfortunately, every woman I have ever spoken to has had her own battle with imposter syndrome at some point.
It didn't matter if these women were new to business, or if they had a company with 50+ staff, that underlying sense of self-doubt seemed to pop up with every success. And I am not immune.
It feels like so much of running Oh My this past year has been either winging it or learning as I go. Basically, I 👏have👏 had👏 to👏 suck👏 at 👏so 👏many👏 things.
The general advice out there is to 'fake it 'till you make it' when it comes to our careers (or orgasms) but at Oh My our tagline is 'life's too short to fake it'... I wonder what would it look like if we actually internalised the belief that we didn't need to fake it? That we, as women, deserve a seat at the table. That what we contribute is both extraordinary and valuable.
I know there is no magic wand for confidence, or overnight cure for imposter syndrome, but changing the narrative is a good start. In particular the narrative we create about ourselves and our own success.
So next time you feel that niggle of self-doubt, feel free to remind yourself that no Mike, Dick or Harry could ever do what you do - and confidently take your place at that table.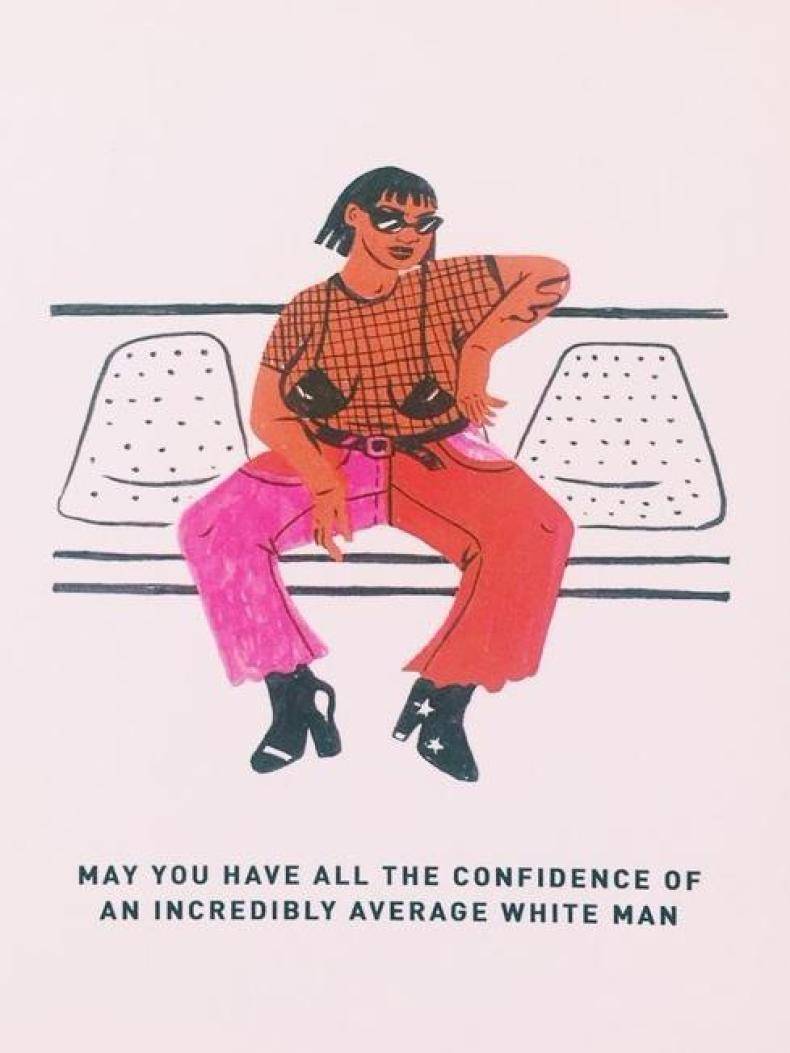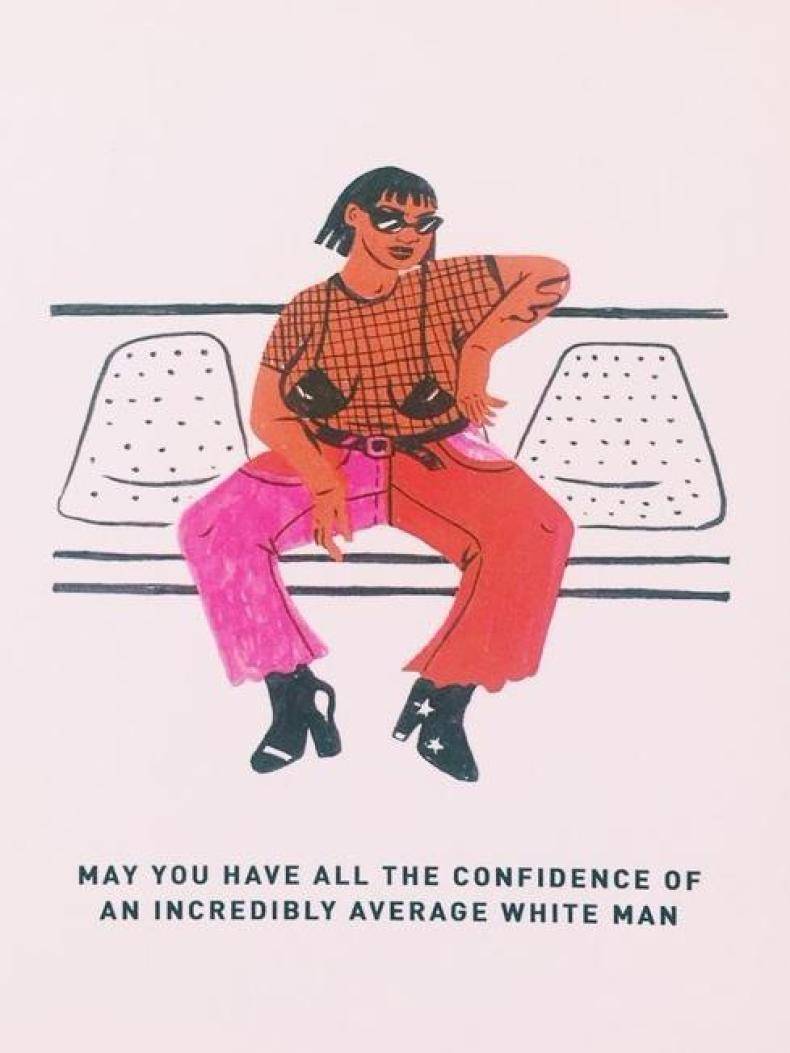 is the rest of us cheering her on...
---
We value women, in all ways they come. We celebrate who women are behind closed doors, flawed but no less fabulous.
We value sisterhood and the kind of trust, love + empathy that can only be found between girlfriends.
We values the messiness of being a woman and use Oh My to shine a light on the beauty of that mess.
I wrote this as one of Oh My's values at the end of 2019, before we had even registered the company. I wanted to create a brand that women would share with their girl groups because it made them feel seen, heard and loved.
The sisterhood I have with my bestie was the inspiration behind everything I have done with Oh My, and the honesty and support her and I have for one another is exactly what I wanted to replicate. That safe space where you can talk about real things with a glass of wine and no judgment.
A year on, Oh My has had so many sisterhoods welcome us in, cheer us on, buy our products and share our brand with their friends. Every time things got tough (and fuck me, they did) there was always a someone willing to reach out her hand to pull us up.
I am always in awe of the various women in my life. Whether they have chosen to be mums or writers or founders, they all remind me that when you invest in a woman - when you support her, believe in her, empower her - you can change her world… and maybe even THE world too.
Oh My is proof of that.
letting go of perfectionism
unrealistic expectations have bad vibes
---
Hands up if you have a diagnosable case of perfectionism you're 'working on'?
👋
I hear you. I am guilty of knowing exactly how it should look, having a mild panic attack when that * one * thing * isn't * right... and then beating myself up afterwards for having unrealistic expectations in the first place. (I'm working on it 😝).
A few weeks ago, while trying to write this blog, I asked my therapist: how does one actually let go of perfectionism?
"How could good enough be good enough, when it could be great instead?" I said. "Shouldn't I always be pushing myself to be better?"
Once she had finished having a giggle at my hopelessness, she asked me a very simple question over and over again...
"And who set that bar? Who decided what was perfect? Who?"
I wasn't sure. Me? My parents? Society? And as I wrote down what perfection looked like - not just for myself, but for the culture I was born into - I suddenly realised what she was saying.
Beautiful, able-bodied, successful, nice, desirable, wealthy etc. But for most of us, me included - they are completely unrealistic expectations... So we punish ourselves, or push harder towards the impossible.
"These unrealistic expectations are not only damaging to your mental health, but also to those around you. Because every time you hold yourself or others to that standard, you are enabling oppression."
I nearly fell off my seat with that insight. As my therapist broke it all down for me, I instantly felt a weight lifting off my shoulders. I felt empowered to say a big fuck off to the cage that is perfectionism.
To set my own bar of excellence as my act of rebellion.
celebrate the wins, you deserve it!
---
In Australia, an unfortunate part of our culture means that we sometimes have a tendency to pull down others when they are doing well, which on the flipside can result in us not wanting to bring attention to our wins. Instead we usually just move on, or brush it off, choosing not to 'make a big deal' of any success.
Many times I've been tempted to share something with the world, but then felt that tinge of 'but why do I deserve attention?'
But COVID + lockdowns have forced us to rethink how we celebrate. From postponing weddings to starting a new job - we are all trying to find new ways to connect with people and acknowledge the important moments.
Applauding myself and making time to celebrate is something I have really been working on this year, both for myself and my team. Acknowledgement and fun has been vital to our success so far. We can and should be making a big deal over our birthdays, career milestones and personal growth, especially now when just getting out of bed can use up all your spoons.
Everyone needs to feel like what we are doing is meaningful, important and valued and taking a moment to celebrate and acknowledge the wins can make all the difference.
So whether it's getting a new follower, hitting a new PB in TikTok views, or a repeat customer - whatever it is that is important to you - celebrate that you did that! And you deserve a little cake (and an orgasm or two).
self-love is a mutha f**king journey
but it starts with asking better questions
---
Self-love has become a real buzz word, but actually learning to love yourself - and continuing to love yourself - is a journey we have to walk alone... if not holding hands as we go.
My own journey towards self-love has been complicated and ongoing. I think it all began a few years ago out of sheer fucking exhaustion. I had done it all - gym twice a day, calorie counting, Michelle fucking Bridges programs, counting steps, not eating, binge eating, vomiting everything up again, wearing sucky-in underwear, corsets, contouring, filters… Everything. I had spent so much of my life trying to be 'enough' in a body that just couldn't live up to that expectation.
But the pointlessness of all that self-loathing really clicked for me when I started working in marketing. I realised how much money was being spent in industries that were reliant on me feeling that way. Companies were paying millions of dollars to sell me skinny teas or waist trainers to keep that self-hate narrative going... and my wallet open. I had totally fallen for it.
The question I asked myself after this realisation was wtf do i actually like? ... and my next question was what would I love to let myself enjoy?
I promised myself then that I would no longer miss out on things like running into the ocean because I thought my thighs were too big. I decided that dancing in the kitchen was the only way I wanted to exercise and that watching Stargate to fall asleep made me stupidly happy.
Turns out that by knowing how you enjoy your body, and letting yourself enjoy your body... Well, that makes self-love a whole lot easier. That - and culling your influencer list if a waist trainer shows up.
If the last year has taught me anything, it's that so much can be done in your dressing gown but the real work happens in your head. (And that writing a blog is sooo much harder than I ever imagined).
So whether you're starting your business journey, working on loving yourself or just here for the good vibes, I hope this has been a little reminder that we are in this together and that you got this, sweetie!
Thank you for all the love.
Below is a list of people who have contributed to Oh My's success over the last year - thank you, we couldn't have done it without you x
Kirsty

Elise

Charlotte

Faith

Bron

Kelly

Laura

Hayley

Sarah

Fran
Sheree

All the women at One Roof!

Tammy + Bianca from the Studio Loop

Amy

Georgia

Gracie

Maddy
Laurie + JM

Lore

Tim + Nick

Adam + Hannah

Tristan

Bella

Freja

Anusha

Alex at Atticus

Lawyers (GO GURL)
Nan

My Therapist Kerry (thanks gurl)

Alicia

Leeza

Lizzo

Mona

Nola + Rick
Kirsty

Elise

Charlotte

Faith

Bron

Kelly

Laura

Hayley

Sarah

Fran

Sheree

All the women at One Roof!

Tammy + Bianca from the Studio Loop

Amy

Georgia

Gracie

Maddy
Laurie + JM

Lore

Tim + Nick

Adam + Hannah

Tristan

Bella

Freja

Anusha

Alex at Atticus

Lawyers (GO GURL)

Nan

My Therapist Kerry (thanks gurl)

Alicia

Leeza

Lizzo

Mona

Nola + Rick
And the last person is Mitch, my lyf and business partner. He leads a team of 7 extraordinary women across 2 companies, I watch him hold space everyday for who they are. His dedication to creating a workplace that uplifts women and our values - is fucking beautiful.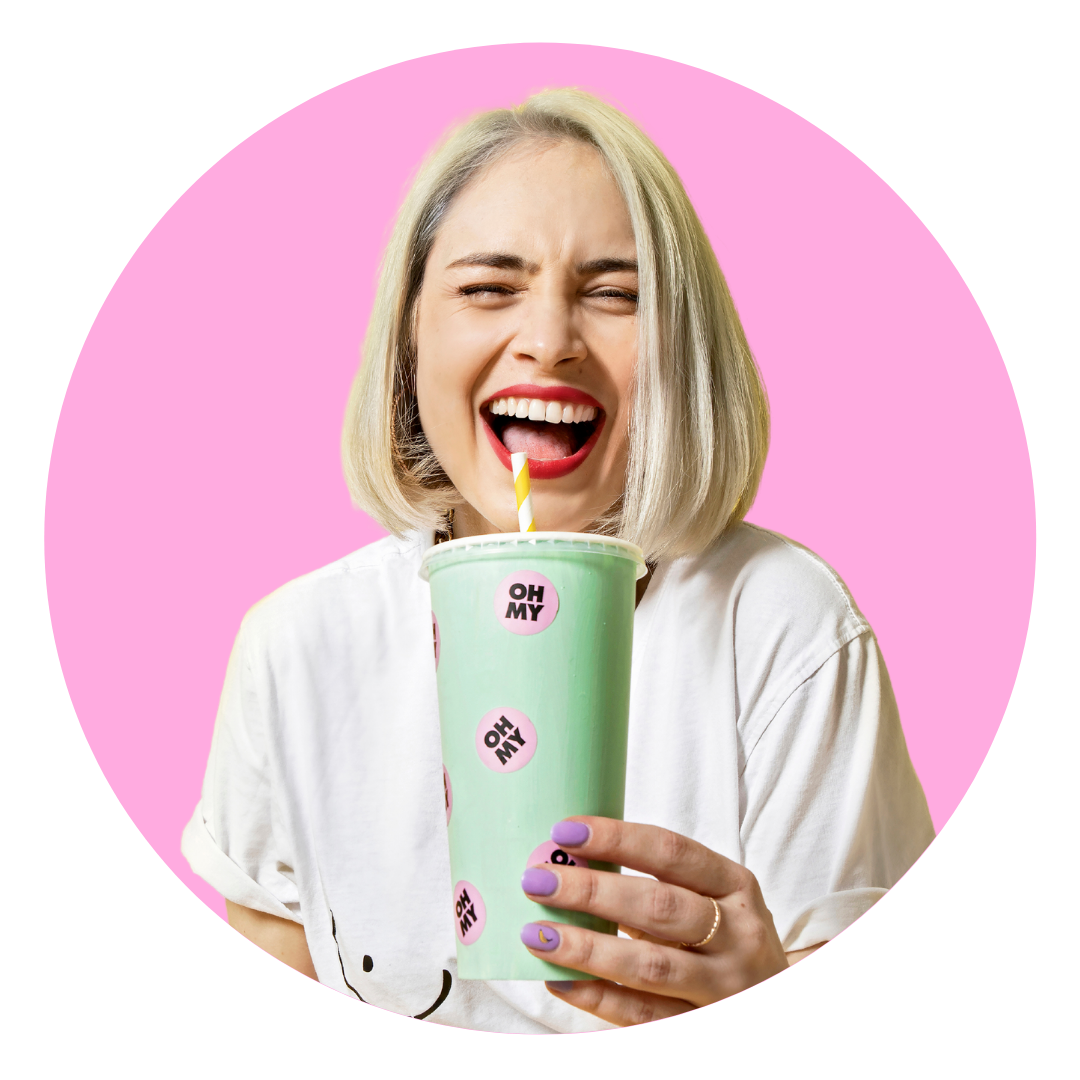 Tyla is the founder of Oh My Vibes. She is both the promoter of orgasms and the reigning kween of Harry Potter trivia. At this moment, you can probably find her snuggled up in her dressing gown with her fur babies, beating her boyf at PUBG or growing brands looking to make a difference. She also really likes presents… (she asked me to put that in here)
---
We sell vibes so you can celebrate YOU
take our quiz to find your new bestie!
take our quiz to find your new bestie!
Enter your email and receive 10% off your first order.